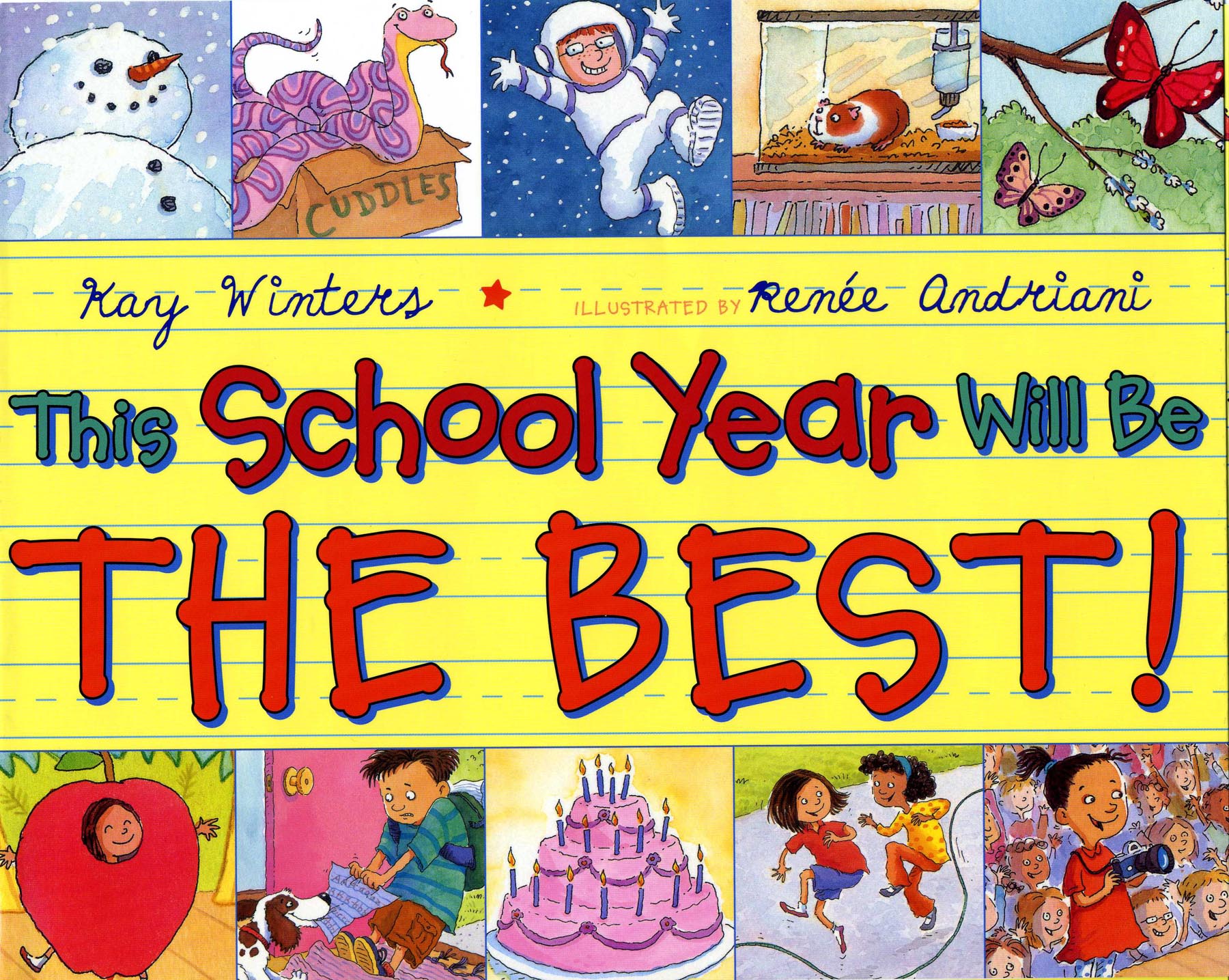 Written by Kay Winters
Illustrated by Renée Andriani
(Dutton Children's Books, 2010)
While first day jitters are normal when starting back to school, most students and adults also have hopes and dreams about the new year.
This year will be different. This year will be better.
This book is a great back to school discussion starter. As one girl joins her class on the first day, her teacher asks the students, "What do you hope will happen this year?" Each student then shares an idea, some comical (e.g., "We'll have a chocolate fountain at lunch!"), some more serious resolutions like the personally relatable "I won't lose things in my desk."
You may race through this breezy book on the first read, but it is worth a more studied second viewing as Renée Andriani's drawings are highly amusing. My personal favorite is for "We'll have Skateboard Day" as a student gives a thumbs up to the teachers doing
xtreme
maneuvers down the stairwell (albeit without helmets).
Use this book with your own child or class. Books can be wonderful ways to begin a conversation. The ideas and pictures will relax young readers and prompt them to share their own hopes and dreams for a new year of learning.