By Anna Nilsen
Illustrations by Andy Parker
(Kingfisher, 2000)
When this book first came out, I scooped it up, introduced it to my class and then had to mediate disputes over whose turn it was to get a chance to have it. Students arguing over books? Ah, yes, this was a real find.
Published in association with the National Gallery in London,
Art Fraud Detective
begins with in a graphic novel format with realistic illustrations by Andy Parker. (Think of the style for the movie version of
The Polar Bear Express
.) An old and perhaps not too alert security guard at the Museum of Art receives an anonymous phone call, telling him that 30 out of 34 of the museum's European masterpieces are, in fact, forgeries. Competing art gangs have replaced originals with worthless fakes.
The reader is asked to determine which paintings are originals and which are forgeries. The rival gangs "brand" their forgeries with their gang symbols (i.e., fish, star, tree, bird). Moreover, each gang member's work is identifiable based on the number of changes (i.e., 1-4) made in the forgery.
The book is a higher concept version of
I Spy
or
Where's Waldo
. While students will gaze at the book until blurry eyed, one may question how much reading o
ccurs. There is a catalog with the original works, backgrounds about the artists and notes about the particular paintings. Students can pass on reading any of this information while still solving the art crimes.
I've witnessed students skipping most of the reading, but a few eye-catching works such as Botticelli's "Venus and Mars", Massys' "A Grotesque Old Woman" and Delaroche's "The Execution of Lady Jane Grey" pique student interest to warrant at least some skimming.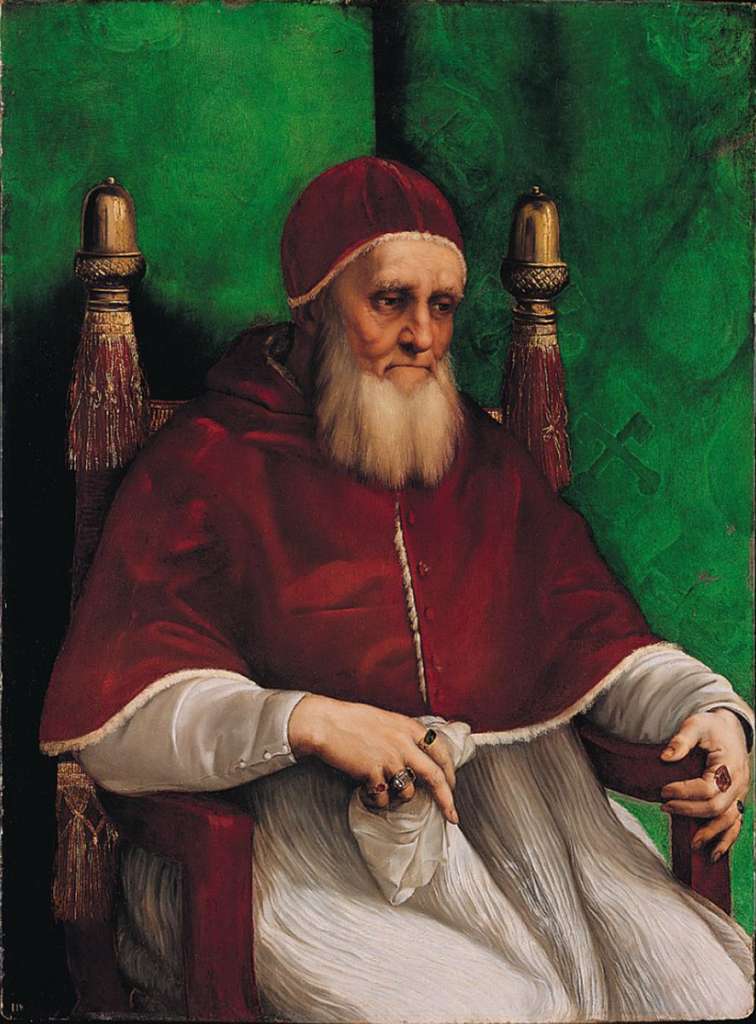 Even if students pass on the reading, Nilsen's book is a remarkable achievement. Imagine elementary students passing through a gallery. Most will fail to give paintings like Raphael's portrait of Pope Julius II a second look, yet when given an art fraud crime solving mission, they will study it closely to find a single change made in the forgery. (Knowing there could be up to four changes makes readers/viewers examine the picture even longer.)
Art Fraud Detective
may help students find more enjoyment from books and/or art. If it accomplishes one, mission accomplished. Both? Pure genius!